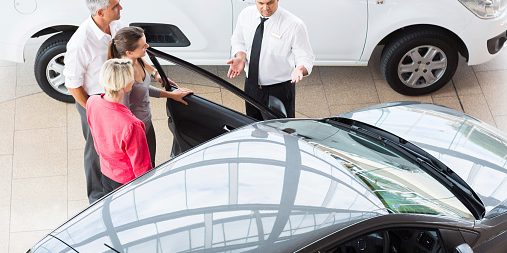 We are always advised to follow our passion. Whether in life or a job, we prefer to do things that provide us with a sense of fulfillment. So, if you love cars and have a penchant for all things technical, it means you want to be a part of the automotive sector. Once you are a part of this burgeoning industry, there will be no looking back. Apart from the many challenges, the perks and benefits alone give a whole new sense of freedom.
As of now, there is a growing interest in car dealership job opportunities. Considering the large volumes of the car in the US, most car owners will be having mechanical issues. Besides, the number of car sales is also staggering, standing at 3.34 million sold in the year 2021. Going by the figures, and despite the Covid-19 pandemic, this year too, car sales will be on the higher side. So, having a career in the automotive sector certainly seems lucrative. However, the real challenge lies in finding a suitable job, and this is easier said than done.
How to Find a Job in Car Dealership?
So, you want to be a part of the automotive sector? Of course, you will need some support when it comes to starting your dream job. To find a job in a car dealership, there are a few things that you must take into account.
In the first step, you must make inquiries to see if there is any vacancy in a car dealership. Take some time out and do some proper research online. By exploring the various options, you will be in a position to narrow down your choices.
Before applying for a job, it becomes necessary to have a good understanding of the industry; you are all set to join. Familiarizing with the various aspects will help you blend in. Of course, spotting a job is not something that will come naturally to you.
It is here that you can approach automotive recruitment agencies. The recruitment agencies will make it a point to find the job you have in mind. Further, on account of their strong knowledge of the automotive sector, they are in a better position to help you locate the best automotive dealerships to work for.
So, if you are keen to find out more about car dealership general manager jobs, it makes perfect sense to approach a recruitment agency. They will accordingly find a suitable job that suits your profile.
If you want to have a career in the automotive sector and don't know where to begin, feel free to connect with us at Smart4ce. As one of the leading automotive recruitment specialists, we have got everything covered. With us around, you will eventually find the desired success.