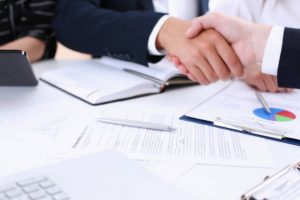 Hiring people for the automotive sector is already a tough job. You are already a part of an industry that is highly competitive in nature. So, making the right call to fill up the vacant positions can be somewhat challenging. Well, it is here that we step in to try and help you pick the desired candidate who fits your desired specification and criteria.
Having served our clients from the automotive sector for more than 30 years, we understand their needs and preferences well. As far as your automotive recruiting and consulting needs are concerned, things can get a little difficult to manage. If it comes to a point where you are looking to hire superstar candidates, we can indeed help. Apart from finding you the best talent, our objective is to present your staff with Hire Smarter training designed to help you hire efficiently. The training program further allows you to eliminate high turnover rates.
In many ways, you can count on us when it comes to addressing your hiring needs.
How We Come to Your Rescue? 
Unless you opt for smart hiring solutions, putting your business ahead in the race can be a tad difficult. Since we have access to some of the finest talent in our work, it becomes easy for us to recommend people who can do a world of good to you. By working closely with us, you have a chance to progress and double the revenue stream. For our clients who are car dealership owners, we step up by providing cutting-edge solutions to your hiring needs.
Here's what we do: 
You no longer have to shift through countless applications and CV's. This way, you can save precious time since we take care of all the paperwork. It becomes our responsibility to screen potential candidates who match your specific requirements.
In a candidate-driven market, we will consult you as well as the candidates to guide them in making an informed choice. As one of the leading recruitment agencies for the automotive industry, we are here to present excellent car dealership job opportunities to deserving candidates.
As we manage the recruitment process on your behalf, from start to finish, it does play a key role in reducing your overall stress. Other than eliminating costly turnover, we are here to help you build the desired sales consistency.
Final Thoughts 
The automotive sector is in the middle of a transition. With the emergence of new technologies and innovations taking place, there is ample opportunity for growth. Hence, it becomes necessary to focus on finding deserving candidates. If you do need help, we look forward to hearing from you. For any information or doubts, feel free to call us today.