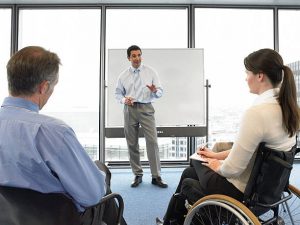 Vehicles sales in the US have shown strong growth in the first quarter of 2022. Even with the pandemic and ongoing Russia-Ukraine conflict, the demand and supply network is likely to stay strong. However, the market growth is facing a big challenge from unexpected quarters- a shortage of manpower. At a time when things are finally falling in place, car dealership owners are on the verge of incurring a huge loss.
The shortfall in manpower is quite evident, and the automotive sector is in serious need of experienced and skilled professionals. While the revival of the automotive sector is good news, it becomes necessary to find the right people for the right job. Perhaps, this is why top automotive recruiting companies like Smart4ce are working overtime to fill up the vacant positions. The ever-growing demand for skilled professionals has made recruiting a challenging task. Hiring people for the automotive sector is an exhaustive process and requires a great deal of patience and hard work. But eventually, with time and a little bit of luck, things will finally fall in place.
Complete Assistance with Identifying Talent 
Automotive recruitment agencies are playing a significant role in presenting the automotive sector with talented and resourceful people. It doesn't matter if the role is technical or non-technical. The focus should be primarily on offering solutions that will increase productivity and business. For your own benefit, you must insist on working closely with professional recruiters. They will see to your requirements and will accordingly make an effort to fulfill the objective.
When it comes to hiring skilled and quality manpower, you will have to rely on professionals. They have the resources and knowledge that lets them recommend individuals who can perform as per your need and preference. They will also tap into their resources to help you get ready for any eventuality. Since the recruiters are doing the groundwork, you are not necessarily required to undertake much of any stress.
Assume you are a car dealership owner and in need of someone who happens to be good with numbers. So, what will you do? When it comes to looking for individuals having the right skills and temperament, the best option for you would be to rely on professionals. They will help you with finding the right slot in the form of car dealership finance jobs.
In Conclusion
At Smart4ce, we have a good understanding of the market, and it becomes our responsibility to address your concern. Perhaps, this is why we are in a better position to serve your interest. If it is about hiring people, you can always rely on us.